Certified EOS Implementer®
helping entrepreneurs expedite growth and clarify, simplify, and achieve their vision.
As a Certified EOS Implementer®, I help entrepreneurs and their leadership teams solve root problems, lead more effectively, and gain Traction® in their businesses through a simple, proven operating system: the Entrepreneurial Operating System®, or EOS®.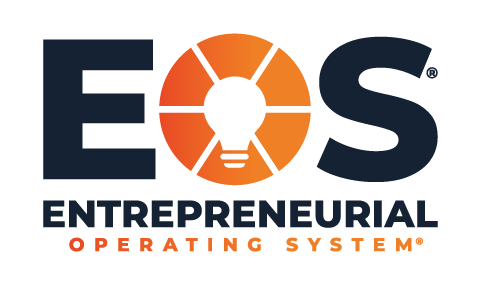 Jessica is a Certified EOS Implementer® and expert coach who helps growth-focused entrepreneurs succeed by building high-performance leadership teams – that get results – using proven, foundational and holistic operating system that gets everyone in your company executing towards a shared vision.
Jessica has found the best framework to share her 22 years of entrepreneurial lessons by becoming a trusted advisor to her client's leadership teams, helping Entrepreneurs and their Leadership Teams fast-track their growth and simplify, clarify and achieve their vision. As well as help them avoid the blind spots in the entrepreneurial community and live the life of their dreams.
Jessica works with best-in-class-companies (many are YPO'ers) to help them achieve their vision and become healthy cohesive teams. She brings a wealth of real-world entrepreneurial experiences to every client and every client session. She focuses on her select number clients to help them expedite the transformation and scaling of their companies from good to great. Jessica travels all over the US for her clients, and has invested heavily in a high-tech Session Room in Scottsdale AZ to provide her clients with a world-class experience for both in-person sessions and virtual sessions.
At the age of 25, Jessica founded a best-in-class agency specializing in event/experiential marketing staffing and execution throughout the US, Canada and internationally. The company had an average annual growth rate of 43% over their 18 years, led their niche industry nationally, won the INC 5000 four times, employed 60 internal staff, and nearly 10,000 annual part-time W2 gig-economy employees throughout North America. Jessica dedicated 18 years to serving her clients, which consisted of leading global agencies as well as Fortune 1000 clients to include: Coca-Cola (VEB), Match.com, State Farm, Nintendo, Samsung, Singularity University, others.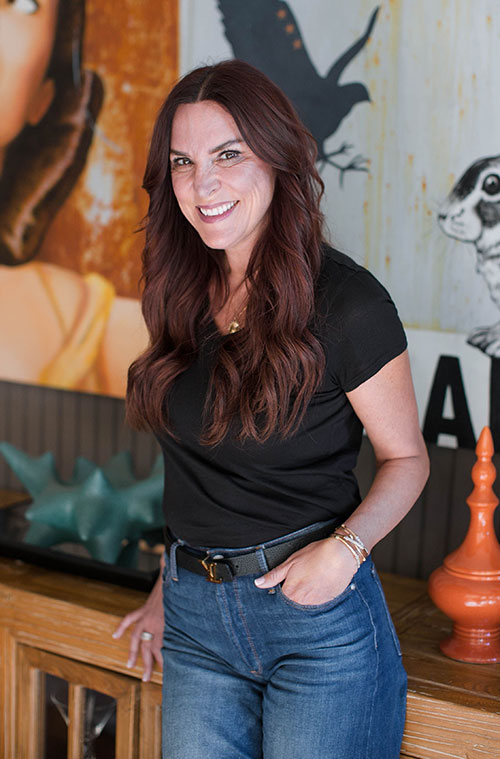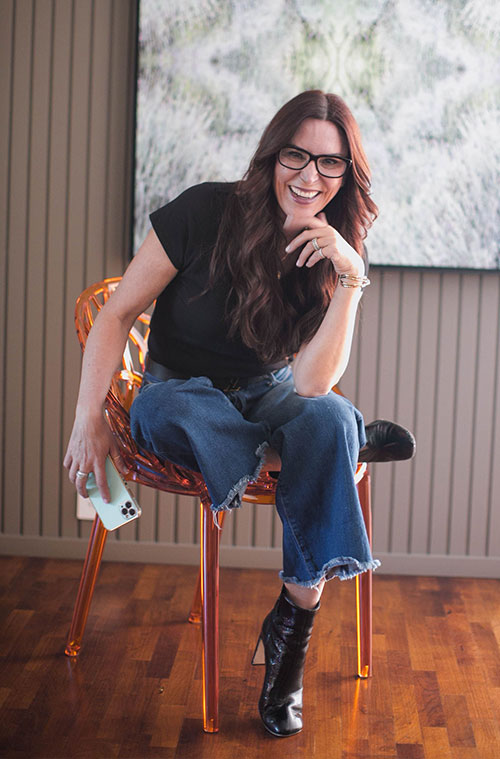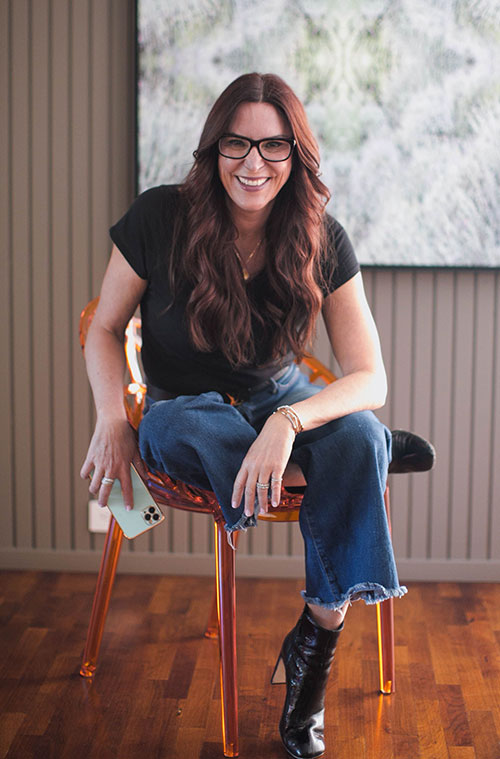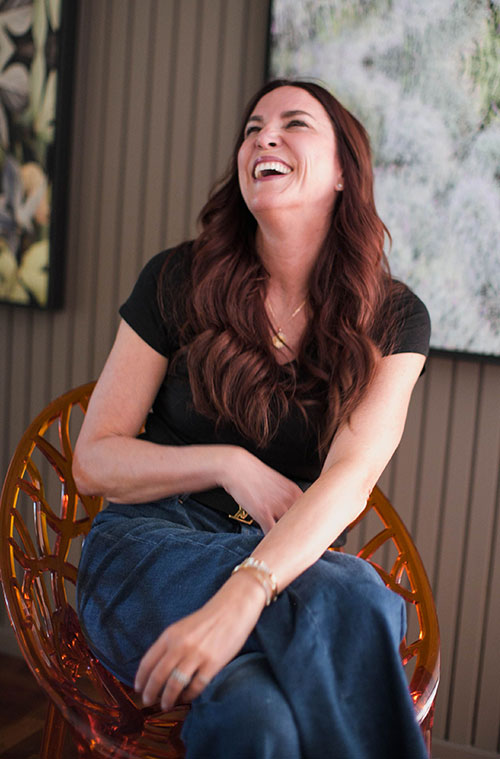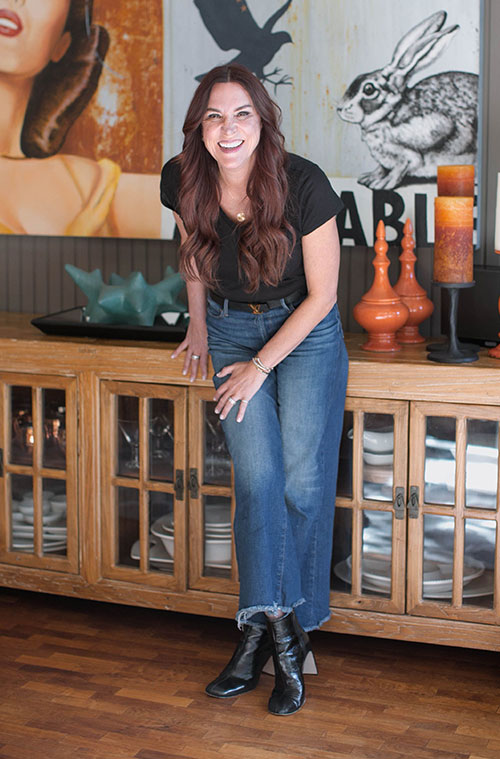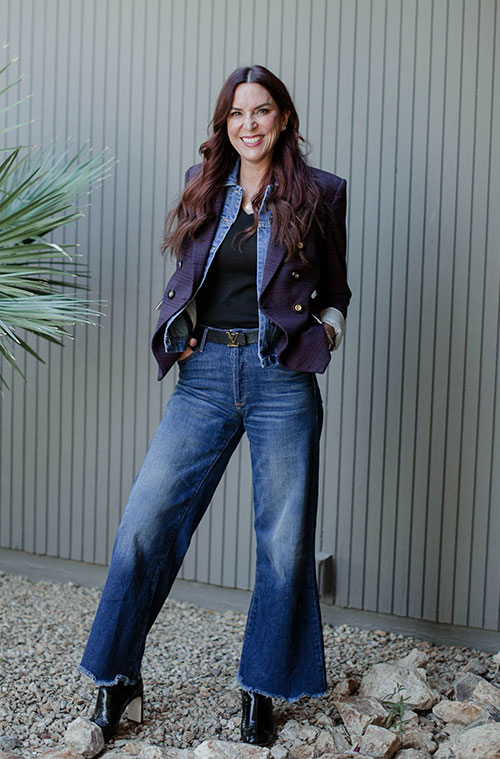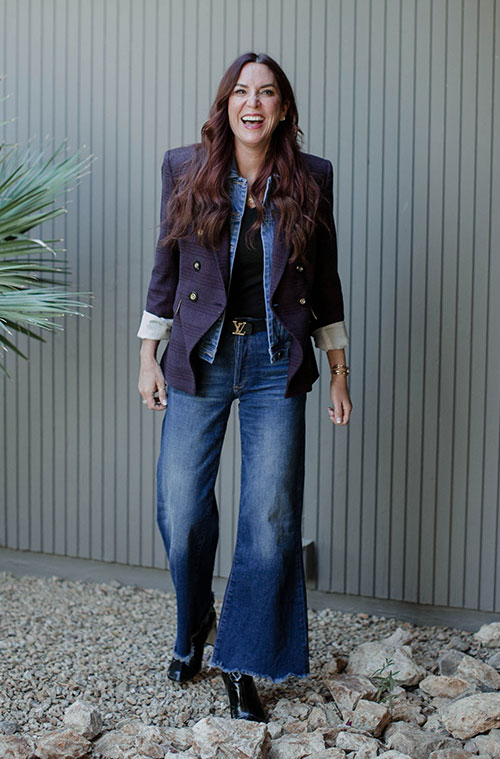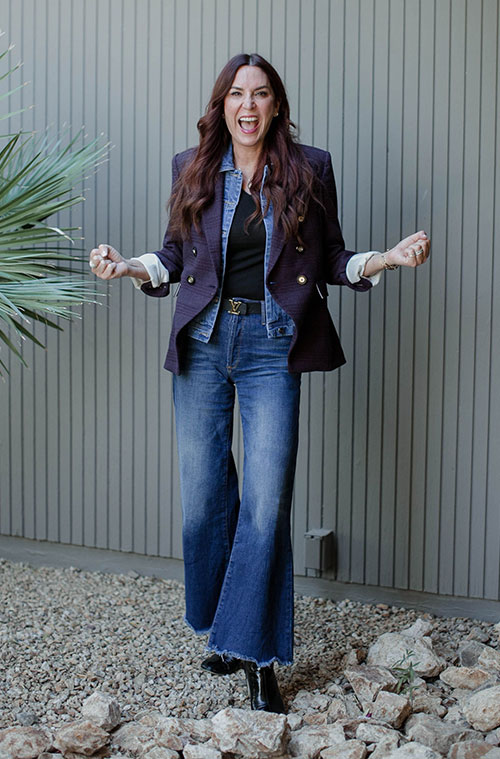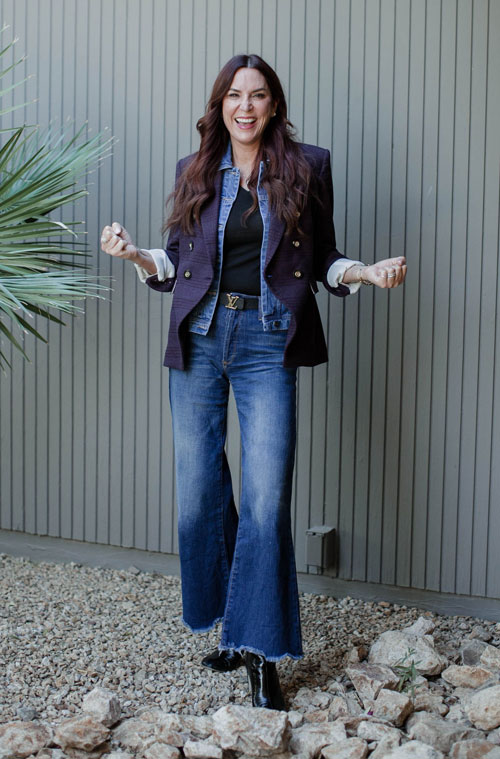 Jessica was also Regional Developer in Southern California for an emerging Franchise Concept, CLOVR Life Spa, from the same team that created Massage Envy, Great Lash, and The Joint Chiropractic, in Southern CA.
Jessica is always pursuing a life around her entrepreneurial spirit and building new ventures that reflect her talent, experience, and ability to positively affect the quality of life. Her adventurous nature is contagious with an insatiable appetite for human connection and growth. She loves human experiences, marketing, entrepreneurialism, innovation, problem-solving, and building things to make people's lives easier.
Jessica is a Certified EOS Implementer and an active member of YPO, a former member of EO, a 2007 graduate of the MIT/EO Entrepreneurial Master's Program (EMP), and a member of the MIT/Gathering of Titans Program for EMP Graduates. Her main states for working with EOS clients are currently AZ, CA, CO, OR, NV, and UT.
Three Things that make me unique:











What my clients are saying:
"Jessica is one of the key reasons that my start-up remodeling company born in 2020 not only survived, but thrived! Jessica has the strength and EOS has the system to get any group of motivated people working as a successful team. She is always available to us between meetings and holds me and my Leadership team accountable. I have recommended her the several of my friends who also own small businesses."
"I took a piece of Tim Ferris's advice from the 4 Hour Work Week and decided to hire 2 different EOS implementors so that as to guarantee my commitment to EOS and to ensure my implementation was as flawless as can be. I can say with gleeful excitement and 100% certainty that although both were super highly qualified, Jessica was legions and miles ahead of the other implementor. Her contagious attitude, attention to detail, and extreme focus blew me away. She is absolutely world-class not only professionally, but also as a person, and I and would highly recommend her as I know that she will deliver on her endeavors 100%. P.S: She's so good that she is also my personal coach in addition to implementing EOS!"
"EOS has been critical to our success as a company. Jessica has guided us through the process and provided continued support has been key to increasing our habit of identifying, discussing, and solving issues on every level of our organization. Under normal circumstances, having the EOS process integrated into our company has been fantastic in that it allows us to be aligned as a team. Had we not implemented the teachings of EOS, we would not be 100% clear that we have the right people in the right seats. During the Covid-19 crisis, EOS has been CRITICAL to our ability to be effective as a team. Our people have been 100% successful in mobilizing to deal with the changing landscape that is our everyday. This tool has allowed us to become closer – not divided – in this very important time."
"We were thrilled about partnering with Jessica as our EOS implementor after being highly recommended to us by EOS Worldwide and a host of her past clients. From our first meeting, Jessica has been all in, all the time, for our success – period. In addition, to be highly skilled in the EOS tools and methodology, she brings a contagious level of energy and enthusiasm that will engage your team to achieve extraordinary results. If you're stuck and looking to go to the next level, Jessica and EOS can get you there."
"Jessica has been working with our leadership team as we are implementing EOS.  She has been stellar at holding our group accountable and guiding us throughout the process.  We have made significant progress as an organization since starting EOS.  What sets Jessica apart from other consultants we have worked with in the past is her understanding of the demands and complexities of running a business and her ability to successfully help a leadership team find consensus when there are divergent views without alienating any one member of the team.  Jessica's sincerity and the degree to which she digs into the core of our business and our team dynamics to smoke out the issues makes her a class above and has been an integral factor in our progression."
"Jessica is a force of nature. She has a gift to move you forward with her words and her will. It's not pushy, but, you don't have a choice. She will help move the needle in your company. Jessica is always following up and making sure we are sleeping our commitments. She goes way beyond what she is obligated to give because she really cares about our success. Our entire management team says we would never be able to implement traction without Jessica. We love Jessica and we cannot recommend her highly enough."
"EOS has been transformational for Magna IV. We previously struggled with alignment and accountability, but since EOS was implemented the management team is now rowing in the same direction and the company is making great strides as a result. Jessica Stackpoole has been an amazing resource in helping Magna IV implement EOS. Her ability to recognize and leverage group dynamics and individual strengths make her a tremendous asset for anyone undergoing the EOS journey."
"Jessica Stackpoole's implementation of EOS to our leadership team has been completely transformative.  Her experience and direct approach have made implementation easy and seamless despite the challenges of adopting a completely new system to manage our business. While we are less than halfway through our EOS journey, our business is already seeing positive results and I have no doubt we will be exponentially more efficient and productive as we fully implement the system." 
"My business has grown exponentially since I started it 15 years ago and early on I joined both EO and YPO to help me be more strategic and make better decisions. I came to the realization that I could use a better system to be more efficient with my company meetings and my company goals. I turned to EOS and more importantly Jessica Stackpoole.  EOS is a system that anyone can buy and use BUT having Jessica roll out the concept was a game changer for my company and its leadership. Her background as a seasoned entrepreneur and YPO member brought leadership quality facilitation to my company leadership. I simply cannot recommend her highly enough."
"Jessica brings a real world experience to companies that want to professionally implement the EOS Model™ into their organization. We saw immediate results within 30 days of implementing EOS. EOS has been helpful in focusing us on what's most important to get done, streamlining communication, and issue-solving more quickly and effectively in our high-growth company. We look forward to our L10 meetings weekly, have really gelled as a Leadership Team, and we are getting more Traction."
"Having transitioned from a multinational corporation with thousands of employees to a small startup business, I found myself struggling with the lack of structure and focus. EOS® along with Jessica's expert implementation and enthusiasm for our success, has provided the structure, laser like focus, and momentum that we share with all current and future employees that will move our business forward at an accelerated pace."
"Before working with Jessica and implementing the EOS® program, our leadership team struggled how to prioritize the countless demands of running our business. Staying razor focused on our most critical issues has made us more effective and energized our team. We can see results in only two months. I can't wait to see where we will be a year from now. Jessica is not only a proven business executive who understands how to run a business but she is also an outstanding trainer. She cares about our success and is a valued partner on our way to greater success."
"The process and discipline of EOS® have transformed how our leadership team functions. We are much more focused on the few key initiatives that will move our business forward. Jessica is an incredible facilitator. Her experience as a CEO of a substantial operating company combined with her dedication and passion for helping other leaders is a powerful combination."